Clover® Flex
Clover Flex is the all-in-one device with the built-in capabilities to help you serve customers better—whether at the counter, in line, at the table or in the salon chair.
Easy to hold and easy to hand over to customers to dip, swipe, tap, sign or enter a PIN, Clover Flex delivers the ultimate in flexibility and simplicity in a single device freeing your mind for the things that matter.
Clover Flex works seamlessly with other Clover hardware, so you can take orders in line or at the table, and close them at the counter on another Clover device.
Get Started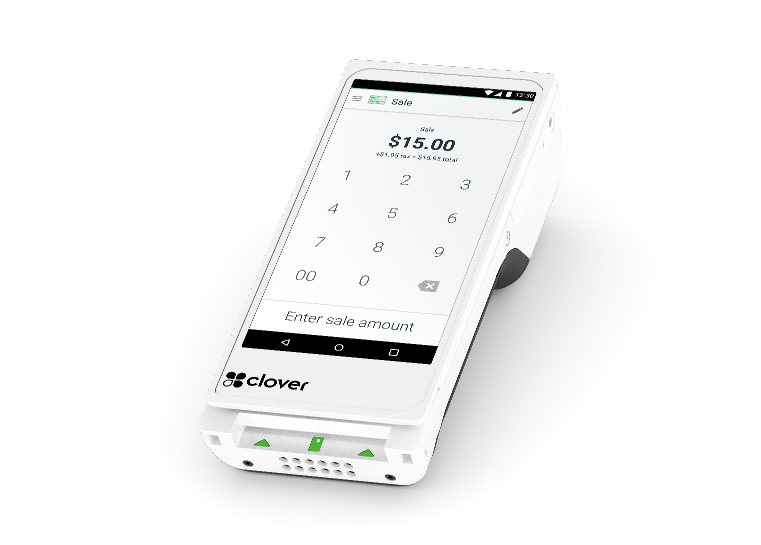 More payment types from more places
Take swipe, dip, and contactless payments wherever you do business.

A portable POS machine with a 5.99" touchscreen, built-in printer, camera and barcode scanner for tableside ordering, inventory, and payments.

Works well with others or alone
The 100% mobile handheld POS to run your whole business or pair with other Clover devices to create a complete location solution.

Monitor your sales, refunds, and best-selling items from any computer or mobile device.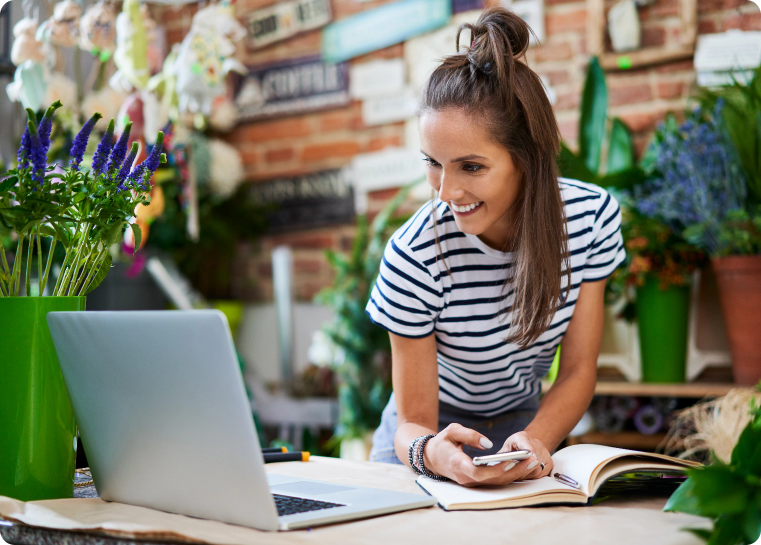 Features
Fast and flexible wireless connectivity with an optional LTE data plan
Built-in receipt printer and barcode scanner
Fingerprint login (up to 50 unique fingerprints)
Electronic signature, which makes it easier to keep track of receipts and helps prevent future chargebacks
Internal Lithium-Ion battery lasts up to 8 hours
5-inch HD touch screen display with clear, crisp images
Processes checks with Clover Check Acceptance
Specifications
Payments
Accept swipe (MSR), chip (EMV + PIN; EMV + signature), and contactless (NFC) payments including Apple Pay®, Google Pay® Samsung Pay® and cash
Display
5 inch HD display with a 1280 x 720 LCD color screen for clear, crisp images
Responsive capacitive touch screen for e-signature and PIN entry
Security
PCI PTS 5.0
Processor
8 Cores processor, 1.843GHz 4 Cores and 2.2GHz 4 Cores
Connectivity
Wi-Fi and LTE enabled
Memory
2GB RAM, 16GB ROM
Dimensions
7.7″ x 3.2″ x 2.0″