Manage ACH and Credit Card Payments
KotaConnect® manages your ACH payments and credit card processing from one easy-to-use platform. No software required.
Get Started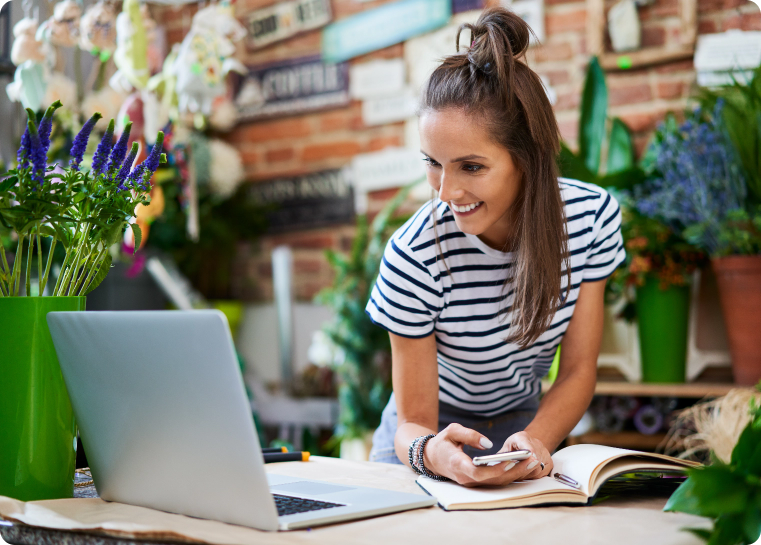 Avoid ongoing software upgrades and maintenance with our secure web-based tool.

Set up one-time, weekly, biweekly or monthly transactions by ACH or credit card.

Save customer account information safely and securely.
Payment Processing for Small Business
One easy-to-use platform
Ideal for small business, KotaConnect manages all your electronic payments from one easy-to-use platform. Whether you're paying employees with direct deposit or taking care of billing and vendor payments using ACH or credit card, KotaConnect gives you the ease and convenience to do it all in one place.

Up-to-date security
As a division of First International Bank & Trust, Kotapay offers a level of security only available from a bank. KotaConnect is a web-based payment management tool, which means it is always up-to-date with the latest security features, so every transaction is safe and on time.
Cost-effective dependability
Tired of maintaining costly software upgrades and maintenance? Choosing KotaConnect means you can simply log in and go. There's no costly software to purchase or maintain. With the platform's built-in data storage, you'll also have all your customer account information stored securely and available whenever you need it.
Flexibility that works with your business
KotaConnect allows you to make electronic payments according to your schedule and business needs. Set up one-time, weekly, bi-weekly, or monthly payments by ACH or credit card. Detailed reporting is available in multiple formats giving you the ability to track everything down to the finest detail.